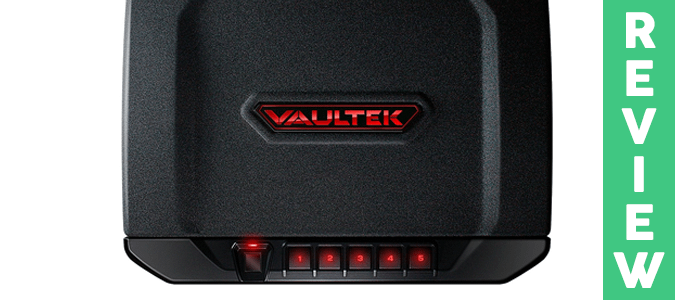 Ranked as the number one biometric safe in 2017 by multiple review sites – say hello to VAULTEK VT20i. Finally, we have a worthy competitor to the Verifi s6000 Smart Safe!
The Vaultek VT20i is a smart safe that mix awesome design with phenomenal reliability and security.
Let's take a closer look at its features.

Preview
VAULTEK VT20i
Material: Carbon Steel
Weight: 7.2 lbs
Dimensions: 11.5″ x 9″ x 2.75″
Style: Biometric/Electronic Lock
Rating:
icon-star
icon-star
icon-star
icon-star
icon-star-half-empty
– on Amazon
Security
What does the VAULTEK VT20i have to offer when it comes to security? Short answer: a lot of good stuff. In fact, you will rarely see this many security features packed into a safe of this size.
Heavy-Duty Carbon Steel Construction
It's built with 16-gauge carbon steel that gives the safe a sturdy and protective exterior. It has a weldless unibody design which eliminates weak spots and strengthens the safe. To make the exterior more durable it has a beautiful black powder coat finish.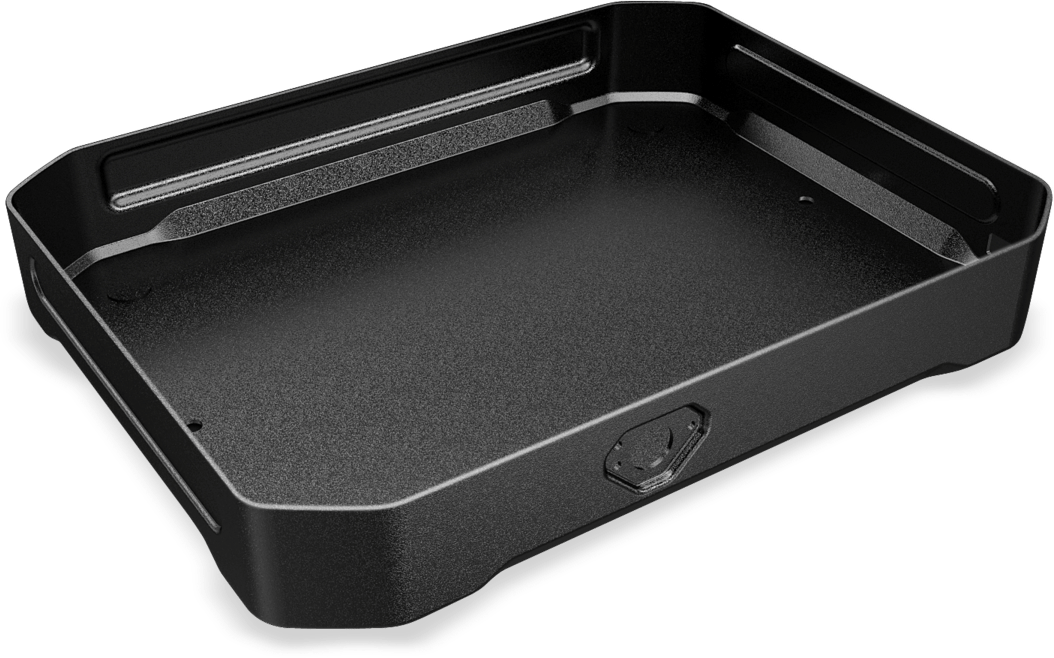 Anti-Pry Construction
One of the most popular ways to breach a safe is with a crowbar or other types of prying tools. How does the VAULTEK VT20i combat this common form of attack?
They added protected hinges and anti-pry bars. Simple, yet highly effective. Protected hinges simply mean that the hinges are located inside the safe, hence can't be breach from the outside.
The anti-pry bars adds additional support to the locking mechanism. This tiny feature will increase the strength of the lock by up to 400%.
Remember, if you ever plan to pry a VAULTEK VT20i – make sure to bring some serious tools.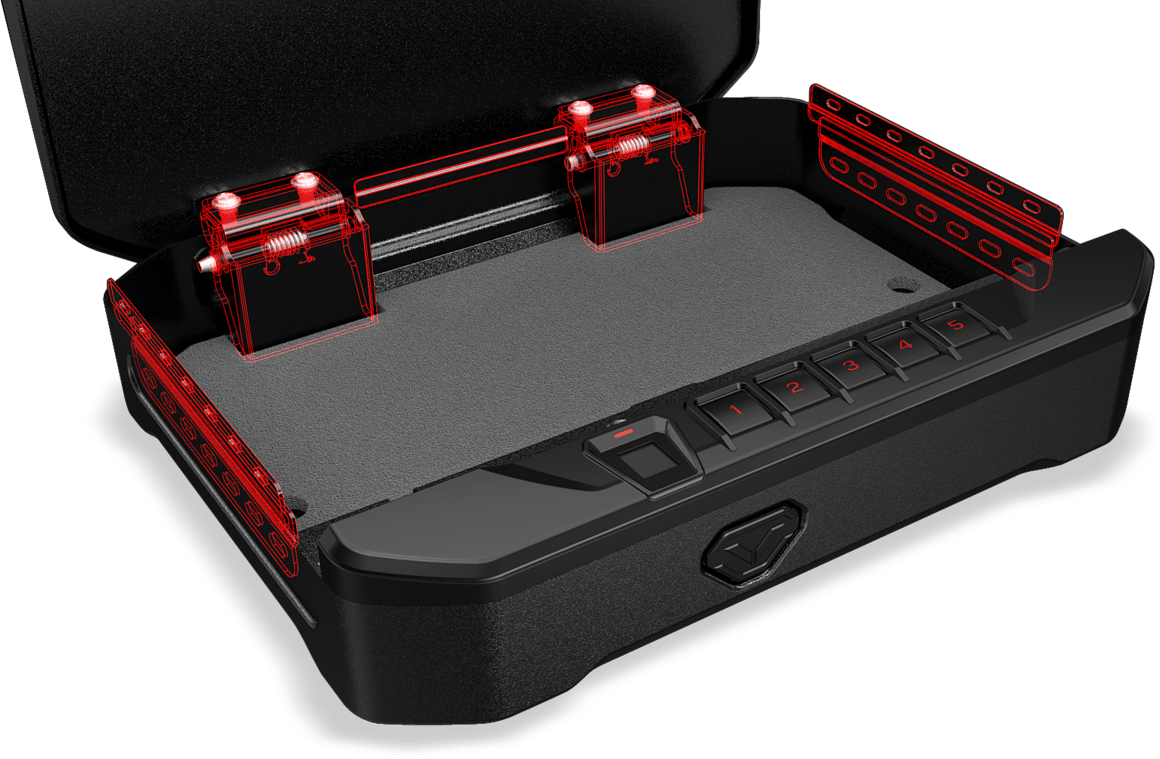 Anti-impact Latches
Just to be on the safe side, VAULTEK also made the VT20i resilient against forceful impacts. How? With anti-impact latches. This neat feature will ensure that the lid remains in position and locked, no matter what hits it.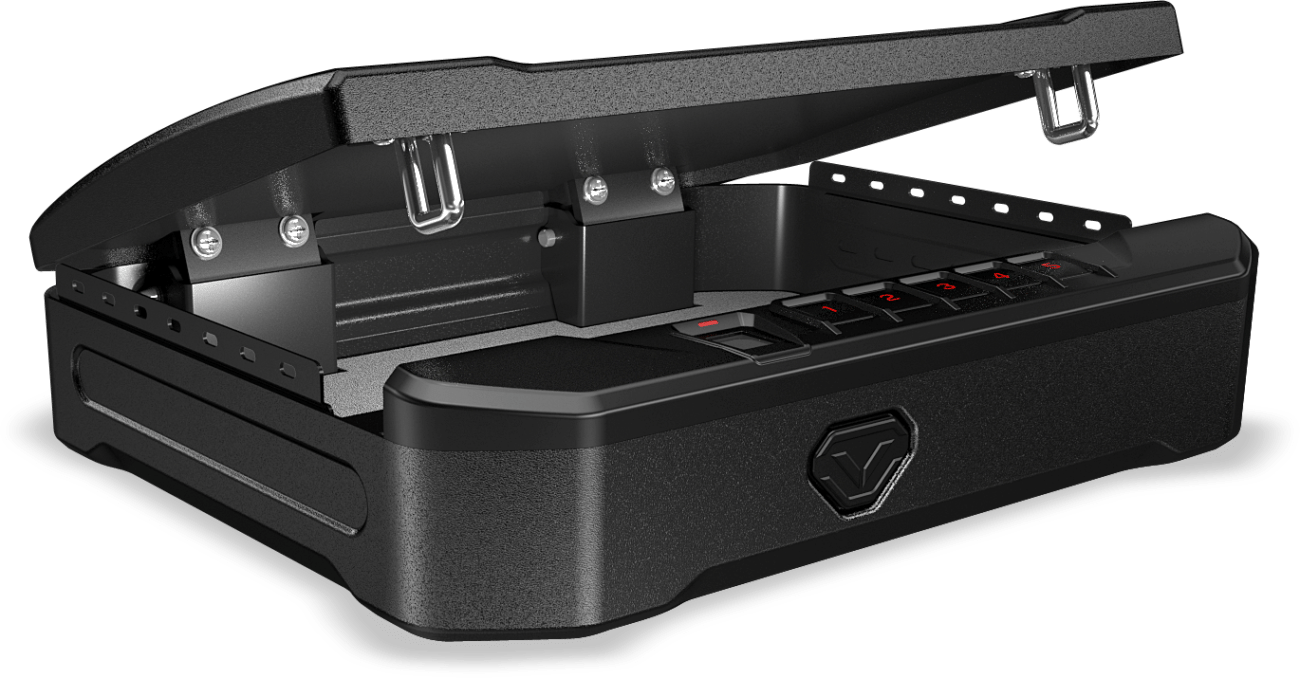 Easy, Reliable & Quick Access
We just covered the security features and we could reveal that there are plenty of them. So, it would only be fair if there were plenty of ways to access the safe as well?
Well, that happens to be the case with the VAULTEK VT20i. While most of its competitors have at best three ways to access the safe – this safe has FOUR!
The main access points are the biometric fingerprint scanner and the electronic lock. The high-resolution biometric scanner offers quick and ridiculously easy access with your fingerprint. You can store up to 20 unique fingerprints and set two administrators.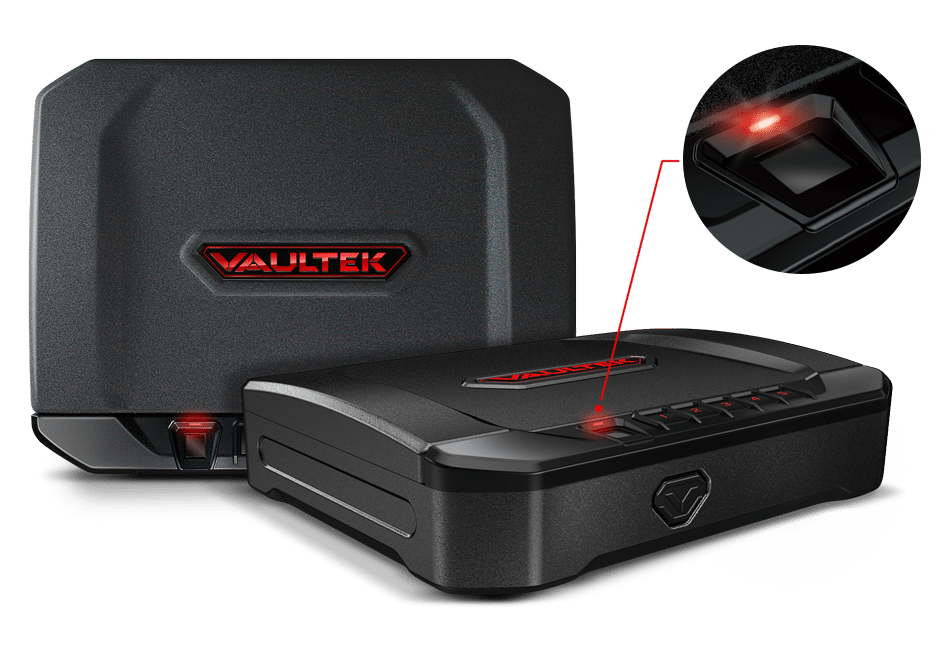 The electronic lock features a backlit keypad with tactile feedback for easy and quick access in the dark. It has five keys (1-5) that allow you to choose between 40,000+ combinations.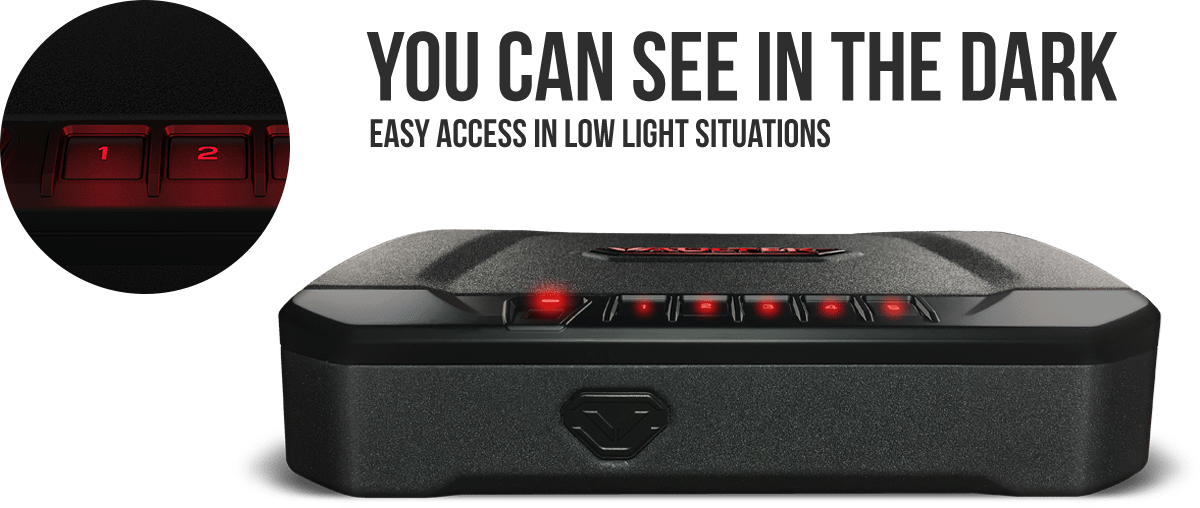 If the batteries run out, you can always gain access with the provided keys. Additionally, you can use your smartphone and open the safe remotely with the Vaultek App.
Vaultek App
What if you could manage and control your safe remotely with your smartphone? This new channel of interaction with your safe has been made possible with the Vaultek App. It's available for Android as well as iOS devices and will allow you to have the power of the safe in your hands.
Manage user accounts, track history, check battery status, and open the safe remotely is all possible with the app. The data transmission that allows you to perform these task is well encrypted and safe.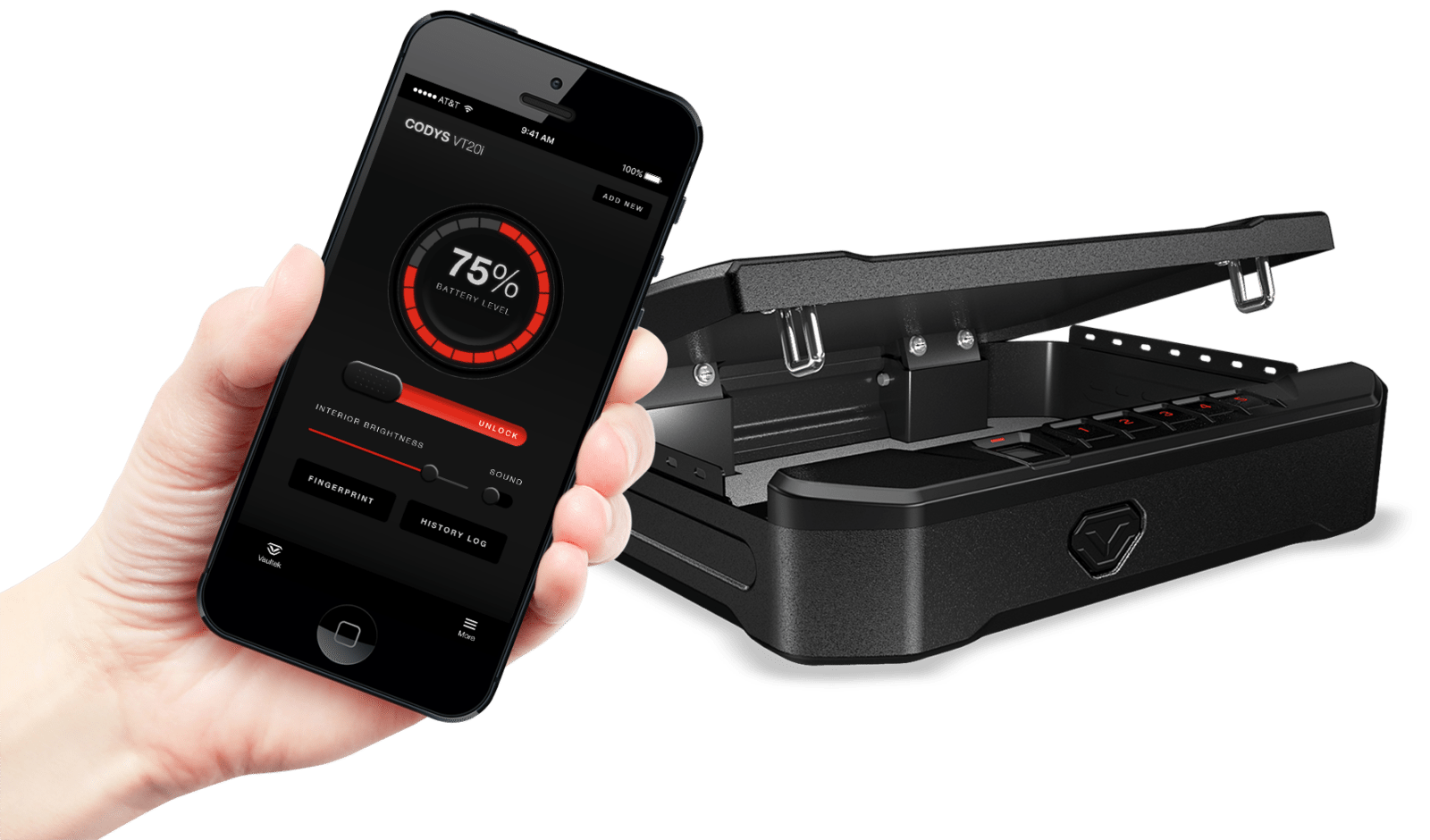 Fully Equipped
To maximize your experience you will also get a bunch of awesome accessories. The laser cut keys, we mentioned earlier, will make sure you always have access to your safe. The steel security cable will allow you to secure the safe in your car when you are on the move. If you want to prevent the safe from being stolen, you can bolt it down with the mounting hardware provided.
The backlit keypad is awesome if you want to access the safe in a low-light situation. Add to that the interior LED light that will illuminate the interior when you open the safe.
One of the best benefits with the VAULTEK VT20i is the rechargeable lithium-ion battery. Most safes force you to buy a new set of batteries every time they run out. With this battery, however, you can charge it with the USB charging kit. It will only take you 2.5 hours to fully charge it and then it will last you up to 4 months!

Usage
Who is this safe for?
If you have anything of value or something dangerous that you want to protect – this safe is for you.
It's a really good biometric gun safe if you want to use it for your handgun and ammunition. It's also perfect for your money, jewelry, passports, and other household treasures.
It is, to put it simply, the perfect storage solution for all types of items you have in your home.
Conclusion
If you want a safe with a lovely mix of smartness, security, reliability, and finesse – your home. The Vaultek VT20i safe is for everyone and everything you want to secure.
As mentioned earlier, this safe has been ranked as the best biometric safe in 2017 by many sites. After doing this review, we simply have to agree.